Hello… I'm Sarah
I am a Master of Social Work (MSW) in clinical practice student at the University of Missouri-Columba (graduating May 24). I am studying Emotionally Focused Therapy (EFT) and therapeutic photography as clinical approaches. Additionally, I am studying Photovoice, a participatory research method that uses photography to empower individuals and communities to express their experiences and perspectives on various social issues. I have a bachelor's degree in Business & Finance from Marquette University. I have been an Associate Wedding Photographer under Amanda Sudimack (Artisan Events) in Chicago, IL. I have mentored Kirsten Lewis in Documentary Photography and Julia Kelleher (Jewel Images) in Newborn Portraiture. Additionally, I further my photography education through Professional Photographers of America, conferences, and classes.
Meet Matthew...
Matthew has a bachelor's degree in Accounting and is a CPA. He has mentored in Senior & Fashion photography with David Beckham (David Beckham Photography). Matthew is my husband and our Associate Photographer, Chief Financial Officer, Technology Consultant, Studio Manager, etc.
Meet Penelope ("Lope")…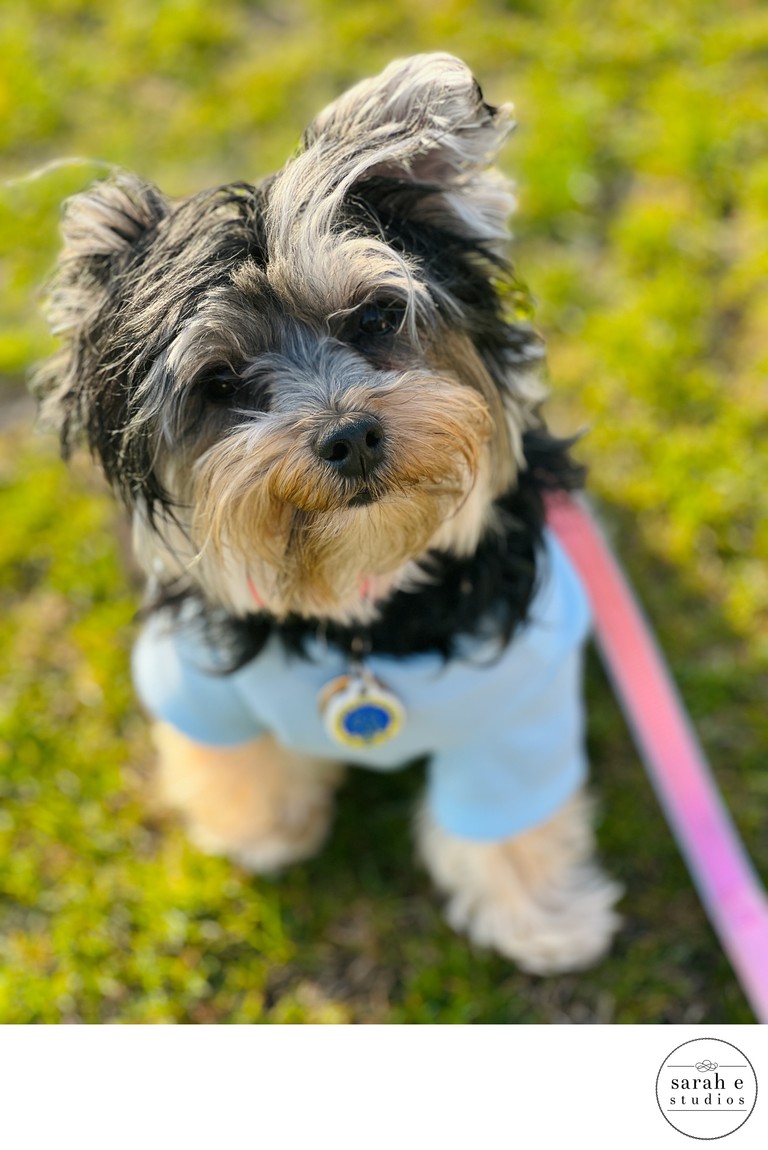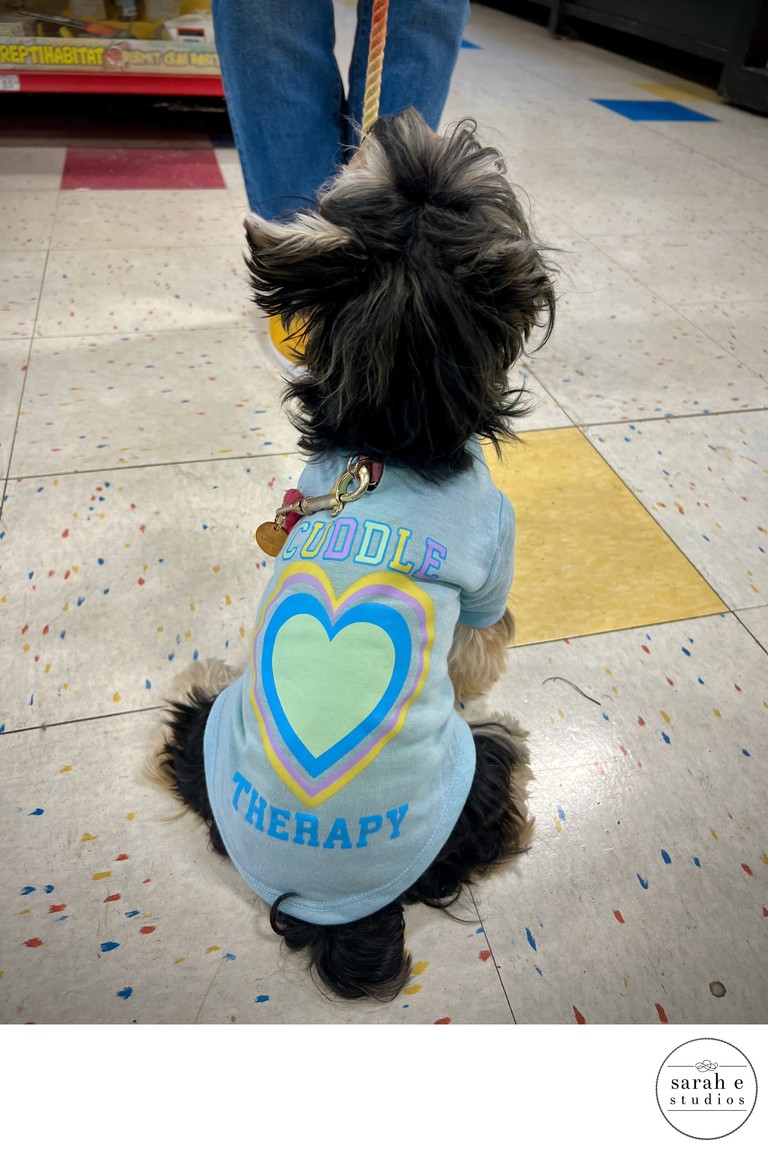 Lope's full AKC name is Princess Penleope Raven, CGC, which suits her. Penelope joined our family in December 2021 and is a 7-pound fluffy bundle of joy. Penelope passed her AKC Canine Good Citizen (CGC) exam in February 2023 with Sarah and in April 2023 with Matthew. Once Lope is two years old, Sarah and Matt plan to take a formal therapy dog training program locally in St. Louis so we can volunteer at local hospitals. Additionally, Sarah plans to bring Penelope to work daily as a psychotherapist so Sarah's clients can enjoy spending time in session with Penelope if they would like.
Our Promise...

Our joy is capturing you as your life changes over the years. No matter when we meet and when we start as your photographer, we want to be YOUR photographer forever.
We work with the following organizations to provide volunteer photography work, including Girls in the Know and The ALS Association.

Fun fact about us - Sarah is a Sony and Nikon photographer, and Matthew is a Canon photographer. In the decade + that we have photographed together, neither of us has convinced the other to switch systems. It's amusing to us now that we're both at ease taking photos with a secondary (or tertiary) setup.
A few more things about me…



My family inspires me, and my kids and our pup, are my little muses. I feel so lucky that they provide me with countless opportunities to capture the magical memories of their growing years creatively.
I'm studying to become a Licensed Clinical Social Worker (LCSW) and a Certified EFT Therapist and will graduate in May '23 as a Licensed Master Social Worker (LMSW). MIZ!
I like Life cereal.
I'm a big fan of everything Apple.
My home is St. Louis, MO, although I have spent my fair share of time in Chicago, IL, and New York, NY.
I'm an aspiring minimalist (despite my admittedly excessive collection of photography and art supplies).
Podcasts and audiobooks are music to my ears.
Moments mean a lot, and they are our history. This quote by Alice Wong (creator of The Disability Project) captures how I feel beautifully. "We all have the capacity to create our own history."
Art is therapy.
"Pictures capture energy" -George Faller (I wish I could take credit for this quote, but I heard him say it last December and couldn't write it down fast enough!)
I am fond of Polaroid photographs and often enjoy photographing my kids using a 35mm film with a Minolta SRT201. There is something old-school about it that resonates with my soul. A print developing before your eyes is magical to me, even as an adult. I'm just as happy to send the film to my lab for processing, anticipating receiving the digital scans and prints. I am old enough to remember the excitement of picking up a new set of prints from one of those drive-through film development kiosks. The whole process resonates with my inner child.
As a mom of four (including a set of twins), I admit that Amazon Prime is a close friend.
ox


SaveSave